Novigrad
---
 Novigrad is a small town on the north western coast of Istria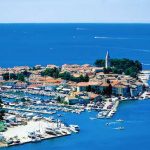 Novigrad is a small town on the north western coast of Istria with a long history spanning back many centuries. The first written record of Novigrad is from 599AC and the oldest monuments date back to 13th century.
Historically oriented on agriculture and fishing, from 1960s Novigrad has started developing into an attractive holiday destination hosting thousands of tourists from all across Europe.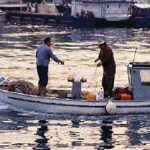 With a low and accessible coastline featuring many rock and pebble beaches which open onto the balmy and calm waters of the Adriatic sea, Novigrad has positioned itself as a destination of choice for those who are looking to combine a relaxing holiday with a variety of opportunities for sport and recreation.
Novigrad has several hotels and camping sites together with a wide range of restaurants that offer delicacies of the Istrian and Mediterranean cuisine. There are opportunities for various sports such as football, tennis, cycling, mini-golf, windsurfing, to name a few.
Population
The residents of Novigrad have been intrinsically connected with tourism for many generations now and understand what it takes to make sure that all visitors feel welcome and enjoy their time in our town while recharging their batteries.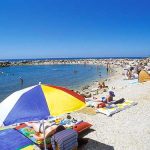 Novigrad has been moving on with modern times but still holds true to its traditions with the surroundings of Novigrad still covered with vineyards and olive orchards and fishing continues to feature as an important commercial activity for the locals.
Heritage
The extensive historical heritage of Novigrad is evident in many locations. From ruins of roman villas to medieval city walls, Venetian palaces and churches, there are historical glimpses at every corner – ready to be discovered and explored.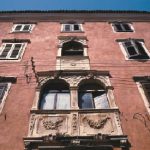 Furthermore, there are three museums / galleries that showcase the local cultural heritage and often house contemporary art exhibitions.
The summer season is a bustling period with frequent musical and performance events held to suit everyone's tastes. Many of these are free and organised at various points throughout the town.
What to do
If you are look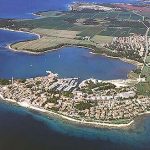 ing for a relaxing holiday with options for sport, recreation, cultural and entertainment activities, look no further than Novigrad in Istria. Just as many countless visitors before, you too will be greeted by friendly and dedicated hosts who will ensure that your holidays recharge your soul and sooth your body and instil happy memories to last you through grey and cold winter months.
See you in Novigrad!